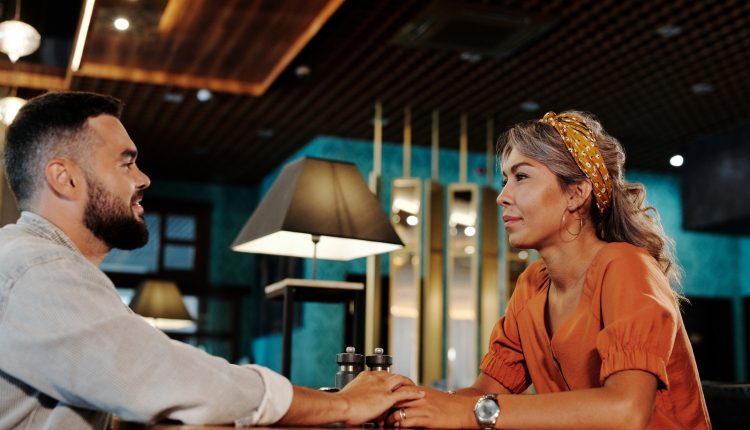 Should I Get Back With My Ex
­
When the relationship starts experiencing its own ups and downs, sometimes break up are just inevitable as it is bound to happen of which nature calls the couples to move on with their life. Even with that known fact being present, there might still be some known forces present that might want to ignite the fire. so if your heart is asking should I get back with my ex? then that is why this article is well resourced with facts to expose you to the signs you would be getting back with your Ex.
You don't necessarily need to go through the emotional stress or mental fatigue of pondering on thoughts of whether or not your ex is interested in getting back to you as there are some signs present to look up to and take note of that can save you from all those dramas.
Undoubtedly, a broken union can always be fixed should the required procedure be followed to allow the relationship to heal. And of that could possibly happen, it means getting back with your Ex could possibly happen also.
SIGNS YOU WOULD BE COMING BACK TO YOUR EX
Impossibilities are literally nothing when it comes to a Relationship, as even though you might have one way or the other considered the relationship dead, there might still be some factors signifying that a new breath of air is set to come upon the relationship, and when such factors as that present itself, it is expected of one to take advantage of that to fix the union for good.
In no particular order, here are some of the signs present that should be deemed of utmost Importance once it keeps reappearing in a Dead Relationship.
1. ALWAYS FEASTING ON THEIR SOCIAL MEDIA PROFILES
If you've made it your daily routine of feasting on their social media handles across all social media platforms just like the widely known Facebook, Instagram, Twitter, or WhatsApp and you both still happen to remain connected on those platforms either as friends or followers, surely the temptation of reacting on each other's post either by liking or commenting might present itself, and once it eventually does happen in that manner, it's a clear sign that you both might just be getting back together Afterall.
In the most case scenarios, these actually take the form of them digging up your old post of years back, perhaps one that is somewhat affiliated to them, to drop a comment in a more smoothening manner, watch out for that as in most cases your partner actually wants you back.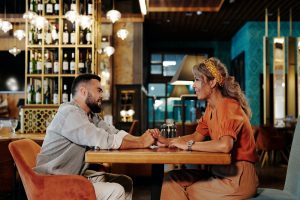 2. IF THE BREAK UP HAPPENED PEACEFULLY
If the relationship or union didn't experience any rough edges on its path to a breakup, then there might just be a slight chance of things returning back to normalcy in the relationship.
In such a case scenario like this, The partners or couples in the relationship might just need to spend time apart from one another to calm their nerves down until they come to a point of self-actualization. Patience is all you need as so as long as you were faithful and truthful in the relationship all this while, there's absolutely no reason your partner shouldn't consider getting back to you.
3. YOU CAN'T STAND THE SIGHT OF HIM/HER WITH SOMEONE ELSE
Should the thought of seeing your ex with someone else be irritating to you, then literally you haven't detached yourself from them a bit as you still fantasize about having a second chance with them.
The same thing applies to your Ex on the other hand who might also be finding it hard to get over the imagination of seeing someone else being loved up with you. thought of them with anyone else is unbearable. And that literally has strongly signified the fact that they don't wanna see You with anyone else but themselves.
4. MAINTAINING CLOSE TABS WITH FRIENDS AND FAMILIES
If your ex still maintains good and healthy relations even after the breakup, with such a case scenario as this, it is obvious you aren't part of their past but rather their present and future which is a clear sign that such a partner is still interested in you.
While in some other known relationships, the family and friends in question might give over a thousand and one reasons why they both should get back.
Should I Get Back With My Ex
To answer this question, I will, first of all, ask you some questions
1 What was the main reason you guys broke up?
2 Do you still love him or her?
3 Do you think you will be happy when you two go back together?
If you are still thinking, you can check this out Signs to leave a relationship
4 Are you ready to not hold the past against your partner?
5 Do you think your ex is the right one for you?
If all of these are positive then you can follow your heart but ensure that you have to search your heart before many that decision.
HOW DO I GET BACK WITH MY EX
Should the various sign we aforementioned mentioned still be present after you might have broken up with your partner in the relationship, it is high time you take advantage of that fact should you still prioritize getting Such a relationship back. Here are a few ways you could go about it.
1. REEVALUATING THE ISSUES RESULTING IN THE BREAKUP
Before you opt into making the decision of embarking on yet another adventure of a love affair with your ex, there are some certain issues present you might need to reconsider and be sincere about after which it is expected of you to present the issues to your so-called Ex.
So as long as you're interested in getting back with your ex, such decisions of yours must be reciprocated by your ex in question as you both can't just get back to being together without any solid agreement in place.
2. BRING YOUR FAMILY AND FRIENDS UP TO SPEED
Drawing the attention of both your family and friends of your sincere intentions of getting back with your Ex should be your next line of action to follow suit, as they which is your family and friends constitutes a larger part of such decisions of yours.
Being secretive about these new developments of yours isn't a good development at all, as people that constitute a larger part of your life are supposed to be brought up to a speed on such latest development of yours.
3. DISCUSS COMMITMENT
This should be another pivotal thing to do especially when the relationship ended as a result of trust issues. Either or both of the Partner's trust might have been broken and betrayed while being in the relationship, such issues as that has to be resolved before proceeding.
This is why before you both embark on this adventure of being together yet again, you Both must discuss how you intend to be committed in the relationship to avoid any issues of betrayal of trust resurfacing in the relationship once again.
SEE ALSO: 9 signs he wants you in his future that will make you love him even more
4. FORGIVE AND FORGET
The mistakes of your partner while you both were still in the relationship might still be fresh in that memory of yours making it hard for you to forgive and forget at the same time.
You must endeavor to walk yourself through your old wounds and allow yourself to heal thoroughly as you need to get your thoughts on the previous disappointment you might have experienced in the relationship.
CONCLUSION
In conclusion, as you go above exploiting all these steps outlined, you should ensure your intentions remain genuine regardless of the circumstances. Don't be too quick to make the first step is things are meant to be taken slowly and steadily.
Follow Us On Facebook