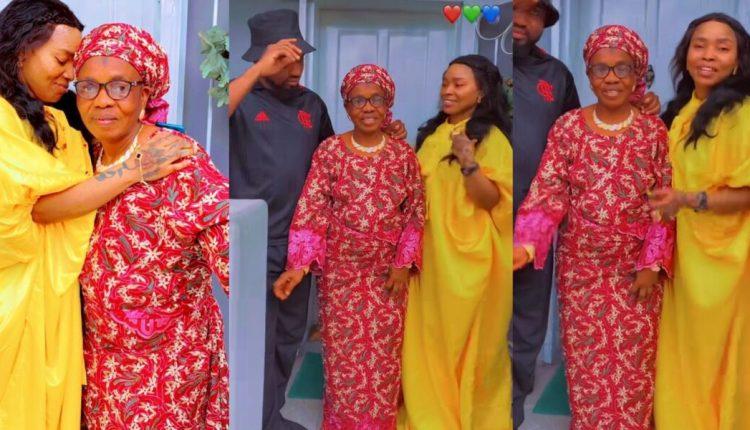 "You nurtured me back to health" Halima Abubakar appreciates mother in new post
Nollywood actress Halima Abubakar, has written a post of gratitude to her mother.
The actress who is still recovering from a condition that nearly took her life, shared photos of her mother, praising her for taking care of her when she was terribly sick.
Halima Abubakar highlighted once more the crucial part her mother played in her recuperation, noting that she will receive her reward in heaven.
She wrote:
"Heaven will reward you Hajiya. May Jannat Firdaus be your final abode mum like no other… You nurture me back to health….your rewards are more than you imagine.
Ohomori Avo.
Alhamdulilah.
Thank you God Almighty".
Read also : Leave peoples husbands alone, dont make the mistake that I made Halima Abubakar dishes out powerful advice following recovery from a sickness