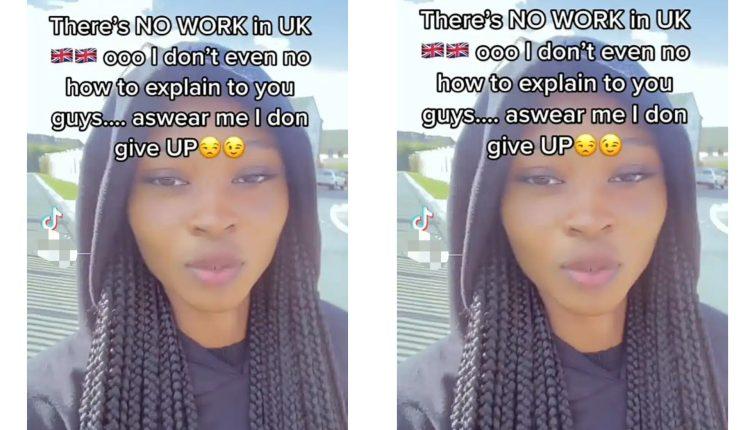 There's no Job in the UK – Lady cries out after relocating (Video)
A Nigerian woman who just relocated to the United Kingdom in pursuit of better possibilities has expressed dissatisfaction with the country's job market.
Contrary to the claims made by some Nigerians who migrated to the country about the plethora of job prospects, the UK-based woman claimed that there is actually no work.
She claimed that despite applying consistently since arriving in the country and submitting CVs to numerous locations, she has not yet found employment.
The woman, who appeared agitated by her situation, accused people who had misled her into traveling to the UK.
Captioning the video, she wrote:
"There's no work in UK ooo I don't know how to explain to you guys….aswear me I don give up".