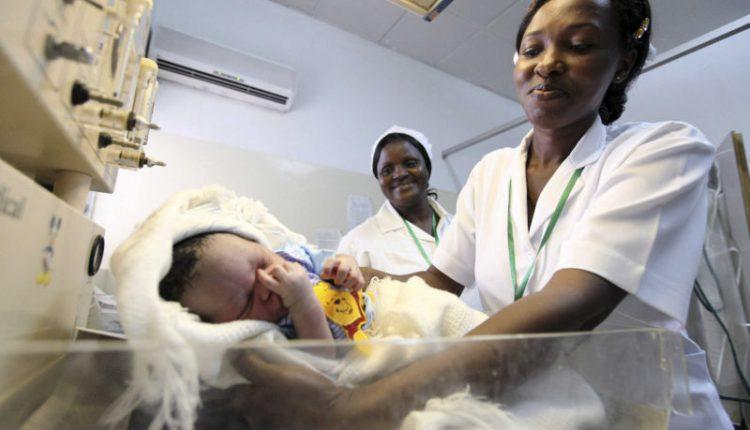 Man dumps wife in the hospital for giving birth to a girl child
A man allegedly has abandoned his wife who had recently given birth just because she had another girl child.
This was reported on Twitter by kemziekayy, a midwife, who disclosed that the woman had been in the hospital for three days with no trace of her spouse.
Kemziekayy stated that she still finds it hard to understand that some males in this day and age still hold women responsible for a child's gender.
She wrote:
"I can't believe in this day and age some Nigerian men still don't know that having all female kids isn't the woman's fault…that's how this man hasn't come to see his wife in the hospital since she gave birth 3 days ago because she had another girl."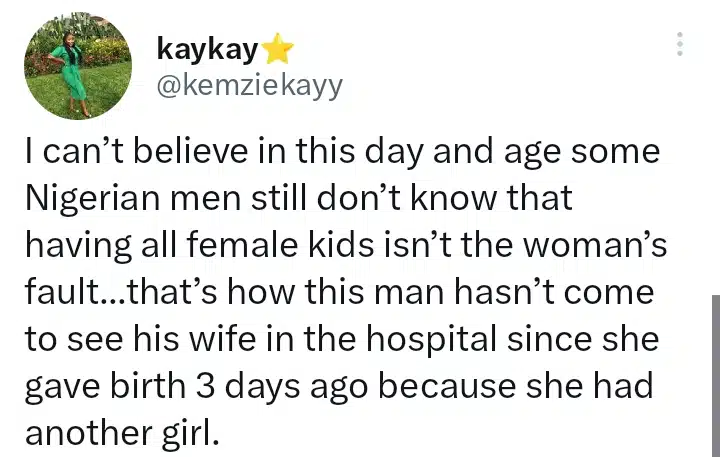 Read also : Stay away from relationship if you are broke Actor Deyemi Okanlawon dishes out strong relationship advice