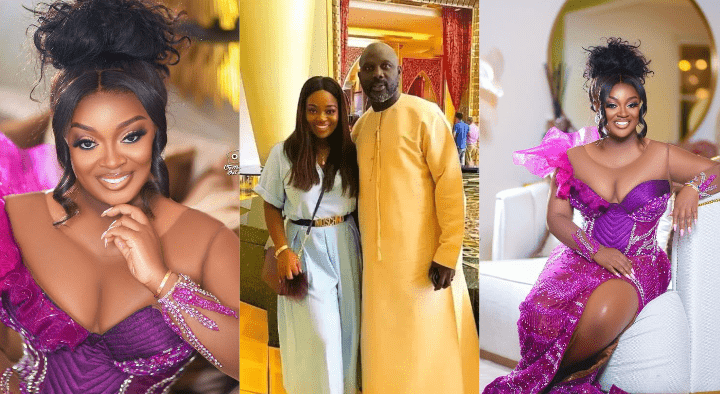 Congratulations popular Actress Jackie Appiah has allegedly Engaged the president of Liberian and set to marry him this December
Jackie Appiah
Reports which are currently going rounds social media has peached on the viral alleged engagement of Ghanaian actress, Jackie Appiah.
According to a Ghanaian blog, they claimed that the actress is allegedly engaged to the Liberian president, George Oppong Weah. The Ghanaian blog also revealed that the loverbirds are planning to tie the knot with each other on the 26th of December, 2022.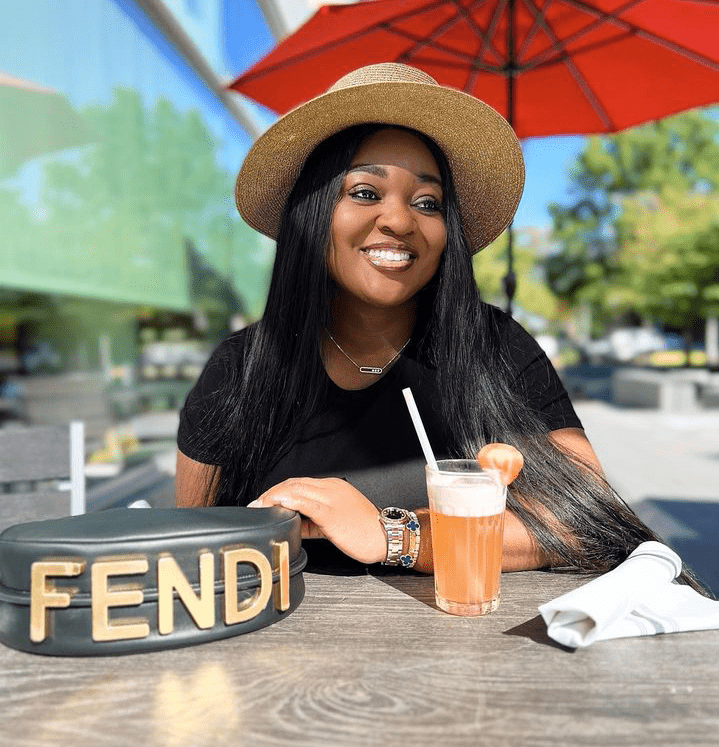 According to the site, Jackie Appiah and the present president of Liberian have long been dating each other since 2016 when he was still a Senator. The blog further alleged that the president was the one responsible for building Jackie's mega-mansion In Ghana.
See post 
Jackie Appiah and Liberian President George Weah are reportedly set to marry soon, this if confirmed will make Jackie Appiah the 2nd wife to the President of Liberia.

Source : winters TV

Link 👇🏻👇🏻👇🏻https://t.co/ybpJDhYzpl pic.twitter.com/Ahow8png0y

— Gen. Buhari (@Gen_Buhari_) December 5, 2022
As the News got online, social media users took to their social media comments section to share their reaction to this news.
See social media user's reaction to the Report 
@ Queendest Beddings wrote, "No wonder… Is now making sense to me
@ Onome Bae wrote, "That Asaba actress don go bring out Jackie leg
@ Laydee Nene wrote, "We all knew she was dating a president, just didn't know which one! All the best
@ Darot Peace Dude wrote, "The goals of every actress in Nollywood is to enter Politics
@Jane Udensi wrote, "Na now we know where the house money come from. Nothing can be hidden under the sun for long. Congrats to them
@Nyere wrote, "No wonder she has one of the best mansion in Ghana. I was like how did she make her money
@ Floxy Ray wrote, "If that is it she went for a very big fish not like our Nigerian actress when dey sleep with people hungry husband got bone straight and phones
@Conleth Hills wrote, "Women are it against polygamy, dey just hate it with a poor man
@Virtue London wrote, "Leave this lady alone, she's not in any relationship with him, your lies I'd too much, your lies can kill ppl
@Sundaimah wrote, "This is not true. Our president isn't doing such thing
What do you have to say concerning this article share your opinion with us via the comments section.
Also read 
• I have gotten to a stage where I feel like having a family BBNaija Kayvee speaks on marriage.
• I married the best woman in the world, man Celebrate as his wife used her contribution money to buy Christmas food stuff for the house
• I can't Marry him now, young lady reveals why she rejected her baby daddy's marriage proposal after dating for 8 years