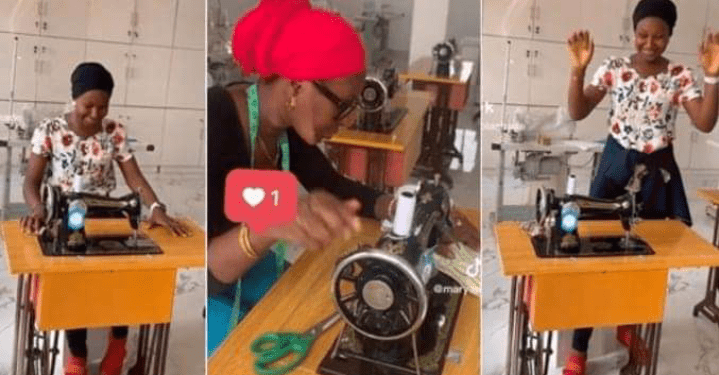 "Finally chasing my dreams" – Lady dumps law certificate after studying for 7 years, becomes tailor (Video)
A Nigerian lawyer has reportedly dumped her certificate so as to pursue her dreams of becoming a fashion designer.
The hard working lady identified as Maryam Folashade said after spending seven years studying law in the university, she finally decided to become a fashion designer.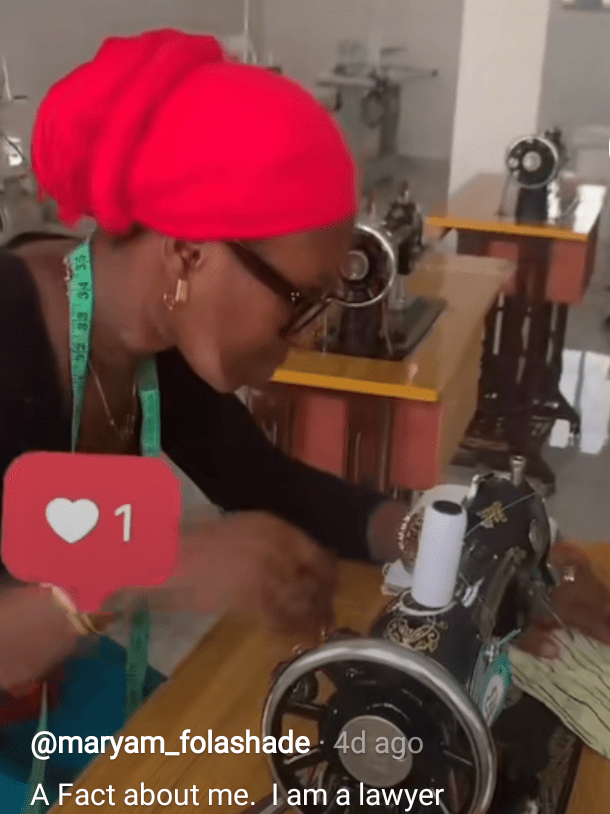 In the video she shared on Tiktok, Maryam was captured in a place that looks like a shop. In the shop, there are many tailoring machines.
When the young lady stepped into the shop, she happily occupied one of the machines as if she has been waiting all her life to do so and started making use of it. While sharing the video on Tiktok she captioned
 "A fact about me. I am a lawyer that is passionate about fashion."
The happiness and exictment in her face shows that she is happy doing her job. Social media users who have come across the video noted that she did the right thing.
Watch the video below:
Also read 
• Congratulations to him Man fulfill his dreams as he Weds his American lecturer in a Keke
• We live in peace: Lady who married 2 men and shares the same bed with them says
• I prefer marrying a Yahoo boy because they can renew their wealth and buy me iPhone with other expensive gift a young lady reveals
• A 52-year-old housemaid in the United States has achieved her dream of becoming a Bachelor's Degree holder after 30 years of taking care of others