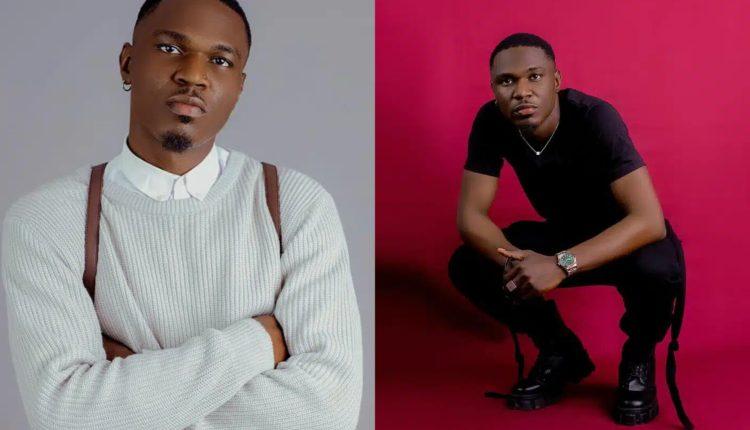 "I usually go into God's presence before releasing any song", Spyro speaks on the inspiration behind his hit song 'who's your guy.
Oludipe Oluwasanmi David, better known by his stage name Spyro, has spoken about the inspiration behind his hit song.
He said that he prays for guidance from God before releasing any song.
In an interview with Punch, the musician who rose to fame after releasing his popular song "Who's Your Man" made this statement.
He said he makes sure to treat the spiritual part of his life with the same seriousness as the physical part in his music.
He said :
"I usually go into God's presence to seek His face, His blessings and directions, days before releasing any song. I don't do anything without first enquiring from God. I am of the opinion that there is a physical part to things, and also a spiritual part; so I make sure I take that spiritual part seriously. One needs someone working behind the scenes for one."
On the inspiration behind the song "Who's Your Guy," he stated:
"It was actually a love song when I first recorded in 2021 as freestyle. However, when I wanted to release it in 2022, I decided to revamp it and make it more relatable to as many people as possible. It's not just about lovers; 'one's guy' could be anyone, ranging from family and friends".
The artist acknowledged that the blogger named Tunde Ednut had contacted him to help elevate the music during the remix of his well-known tune.
"Tunde Ednut (singer-turned-blogger) reached out to me and said we needed to take the song to the next level, and we should do a remix. He asked me who I had in mind. We went through a couple of names together, before agreeing on Tiwa. I chose Tiwa because I knew she would bring in as much value to the song as I thought; and, she actually did. We connected on different levels. She is an amazing person with a good heart, and I love the fact that she is passionate about the things she does. I am happy I made the remix with her" he said.
Read also : Singer Paul Okoye reunites with his kids, days after engagement rumours with Ivy Ifeoma