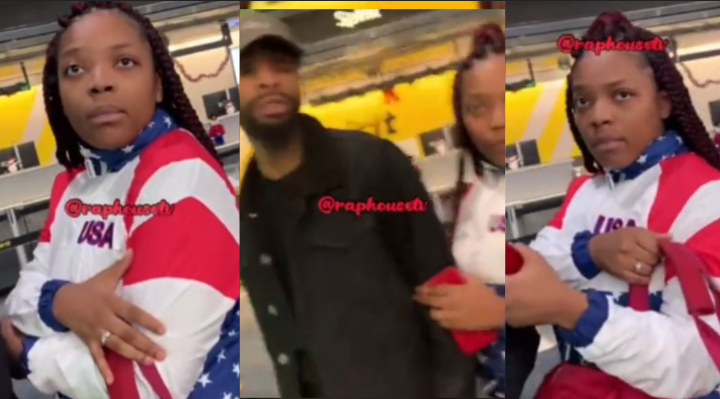 A serious f!ght broke out at the airport when a man ran into his wife while she trying was to catch a flight to an unknown destination with another man.
When his wife and her lover were holding hands and displaying love at the check-in area, the woman husband approached them and asked who the guy was to her.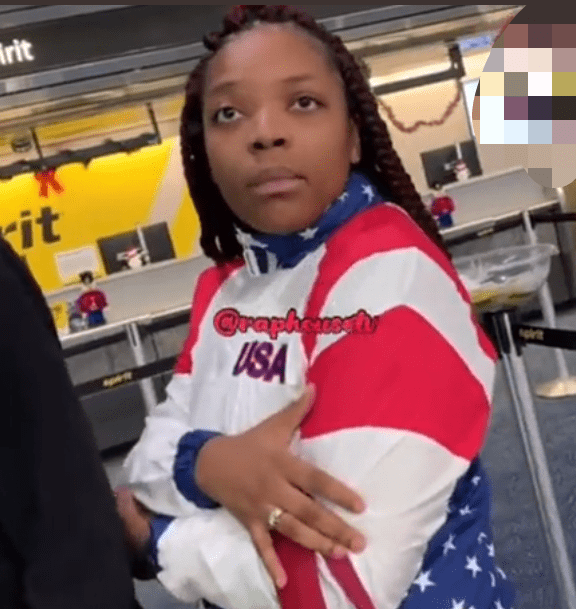 Speaking with a trembling voice, she quickly told her husband that he is her brother, but her husband shouted that it was a lie and said he knows all her brothers.
He later lambasted on her and ask her what she was doing with him even though she made him believe she was going on a holiday to see her sisters.
He then questioned the man he saw with his wife and asked who is he and the nature of his relationship with his wife, When the woman eventually summoned courage, she said she has been chatting with the guy for two months and they'd gotten close.
She then accused her husband of being the reason she cheated because he was not giving her enough attention.
Watch the video below:
Man catches his wife cheating / catching a flight with another man during the holidays after she said she was traveling with her sister 👀💔pic.twitter.com/lcVAcgtZjv

— Daily Loud (@DailyLoud) December 27, 2022
See social media user's reactions to the video
Sis said, you haven't been showing me attention so I decided to move on 🤷🏾‍♀️😂 love that!!

— Lorato Molema (@IamLoratoMolema) December 27, 2022
I love it too! Admitting to adultery on camera, makes the divorce case so much easier…good luck collecting a settlement or alimony Keisha 😂

— DJ Ajax @djajaxsf on IG/twitch (@djajax) December 27, 2022
Y'all better stop defending this trash, any woman that moves like this is trash. You have a husband, you idiots shouldn't walk down the aisle if you can't take hard times in a relationship. Best believe I'm going to embarrass you for years to come.

— Dom (@Underrated_Dom) December 28, 2022
When she said "that's my brother" pic.twitter.com/RGGNtT96pe

— Stevie G (@StevieGrainger) December 27, 2022
Also, read 
• I can't stop cheating no matter how my boyfriend takes care of me a nigerian lady reveals
• I could barely sleep because I love my husband, Woman who married a rag doll cries out as she cliamed he is cheating on her
• My babe insulted me for eating food she cooked with money from men she's cheating with Man shares emotional moment he had with his fiance