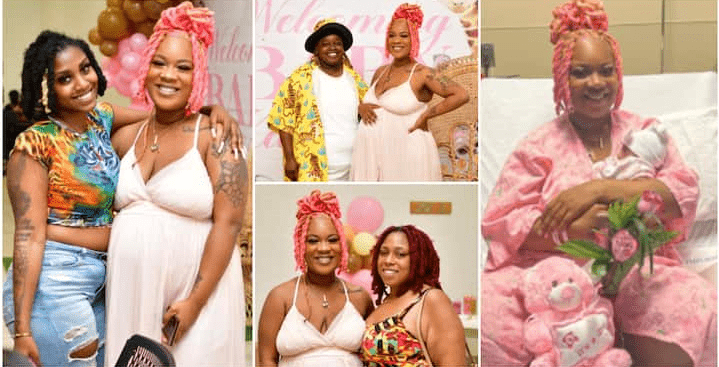 After 4 Miscarriages, Woman finally Welcomes Bouncy Baby Girl
Beatiful lady has finally took to her social media handles to share her wonderful testimony of finally given birth After four heartbreaking miscarriages, the new monther identified as Dajah Williams has finally welcomed a bouncy baby girl who arrived and she took Taking to Facebook to share her touching story.
Mrs Williams disclosed that the baby arrived at six pounds nince ounces, she also stated that she went through 13 hours of active labor and about 5 minutes of pushing WITHOUT an epidural and my baby girl finally made her arrival at 6 pounds 9 oz!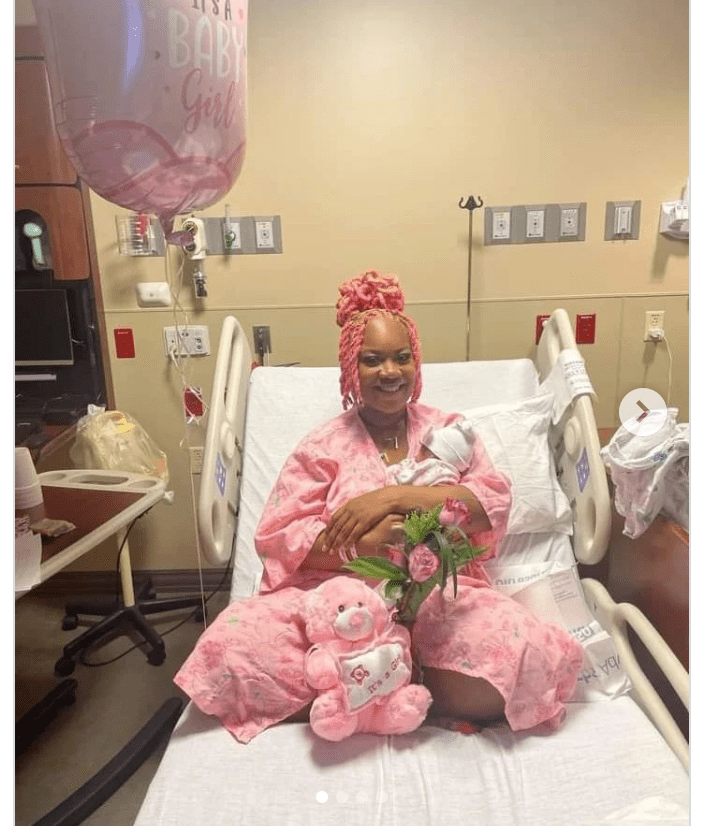 ---
Trending Mercy chinwo reacts as cubana chief priest sets to shut down her wedding.
---
While sharing her good news she caption
"Say hello to my Rainbow baby, Kaeli Grace. 
I'm so in love with her! Four miscarriages later, and God gave me you," she shared with photos. 
As she shared her testimony on social media, Netizens came in their mass to wish her well. Below are social media users to the photo posted.
Cherrise Danielle commented: "So beautiful, congratulations."
Natherly Williams said: "Congratulations! Welcome to the world beautiful."
Watnise Bouquette commented: "Congratulations. Dajah I'm happy for you! She adorable."
Alyssia Griffin said: "Congratulations. I'm so happy for you! She is beautiful."
Suzie Shataz Dantinor commented: "Congratulations. She's beautiful." Mami Mera said:
Are you tired of being broke check this out to increase your earnings

Struggling Financially? See 5 Ways To Become Financially Independent Now
Crisla Guerrier commented: "Welcome to motherhood. Congratulations."
Kea Brown said: "Congratulations baby yay. Happy for you and proud of you for keeping pushing."
What do you have to say concerning this article share your opinion with us via the comments section
Also Read I Want To See My Baby Lady Breaks Down In Tears at OPM After Being Denied Access To See Aguba.
Man meets girlfriend when she& pregnant —Receives negative comment for taking another man baby.