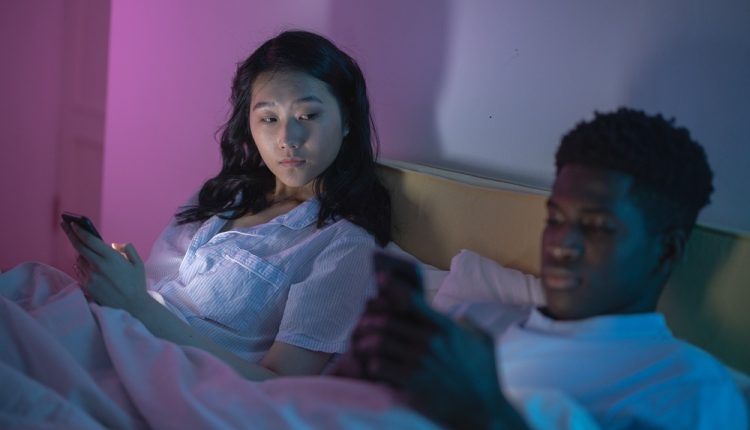 Is it normal to feel unhappy with a partner?
Is it normal to feel unhappy with a partner?
Are you in a relationship yet unhappy and you are wondering "Is it normal to feel unhappy with a partner"? Are you unsure about what you are feeling for your partner? Then you have to worry no more after we have this discussion.
Feeling unhappy most times with your partner is normal and that's what makes us imperfect. As a normal human, you are entitled to always have mode strings which change sometimes.
For you to feel unhappy with your partner sometimes doesn't mean that you don't love them it can simply cause by an incident that occurred on the day or by what you recall and then everything your partner does that season or moment makes you unhappy, doubtful.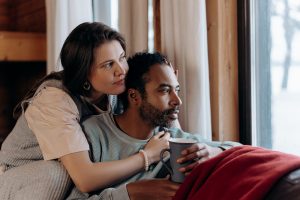 For example, if you read about how a girl loved his boyfriend but at the end of it all, the guy now ends up breaking the girl's heart after everything including promises he has been making to the girl, it is possible for you to feel it and also rethink of yourself if yours is perfect.
If your partner has been making promises too but sometimes does things that make you doubt him, you will not be that happy at that season but you may end up faking to be okay while your heart is troubled.
So feeling unhappy with your partner is normal you just have to adjust and compromise to be happy and to have a happy home. You just have to let go of some things and enjoy your life.
#When should you quit a relationship?
Quitting your relationship without even fighting for it is not the right option sometimes. But if you have done all you could and still it doesn't work out then it is time to quit.
2 When you are fighting alone: In a relationship, there are two parties involved and that is you and your partner and with this, it means that you both are supposed to work as a team and make the relationship to be worth staying.
Read More: Secret ways to make him worry about losing you
3 When you can't compromise again: you are to enjoy your relationship and not to endure and even if you want to endure, it is not every day nor every time. If you keep compromising and your partner is reluctant to make amend or contribute to the growth of the relationship then it is time to quit. Perhaps it is not every relationship that is a program to end in marriage. So don't be so addicted to a guy or girl that you can't let go of such needs that arises.
Love with your heart but apply wisdom.
#Can depression make you unhappy in a relationship?
Being depressed and being unhappy in your relationship are two different things. Many people who are depressed today are not depressed because they are unhappy in their relationship but some are because their expectations didn't come out as they have expected.
Depression can make you feel down, develop low self-esteem, unworthy, etc. But this brings down your spirit but it still doesn't prove the fact that you are unhappy in your relationship.
So No, depression can not make you unhappy in your relationship because it will disappear anytime soon when new things take place.
#How do know your relationship is over?
Most times you don't know if it is not from your angle, but it is possible for you to see signs all you have to do is to get yourself and heart trained for that day it will finally happen.
But if you decide to make then there are a lot of signs that it is over.
1 Cheating: if your partner has been cheating on you and then apologize but after everything, he or she keeps repeating it now become his lifestyle then it is a sign that the relationship is not for you.
2 Emotionally disconnected: You don't force yourself to love someone else will end up regretting tomorrow. when you start feeling that you are emotionally unavailable anymore no matter what you do or your partner does.
3 Lack of trust: In the condition where you used to trust your partner no matter what happens and along the line, you can't even trust anything he says anymore then that's it.
4 Different dreams: Did your future plans together change in the long run? have you discovered that the dream you are having with your partner is not yours but his but he doesn't care about whatever dream you have for yourself? then it is time to quit.
Read More: Signs that he wants you in his future
5 Lack of unity: Did your use to ask for your idea or suggestion whenever he wants to do somethings but now he doesn't care about what you think or feel? then have you tried voicing out and he ignored you as if you don't exist? then it is time to work out.
Every partner needs to have one mind if they want their relationship to work out.
In a relationship that as a future, you will know from the start all you have to do is to watch and pray, work for it if your partner is doing the same.
A relationship is a teamwork mission and not an individual just as a tree cannot make a forest. If you love your partner, sit him or her down, have a heart-to-heart talk. communication can help revive an ending relationship.
You can join our relationship community here
Success in your relationship.