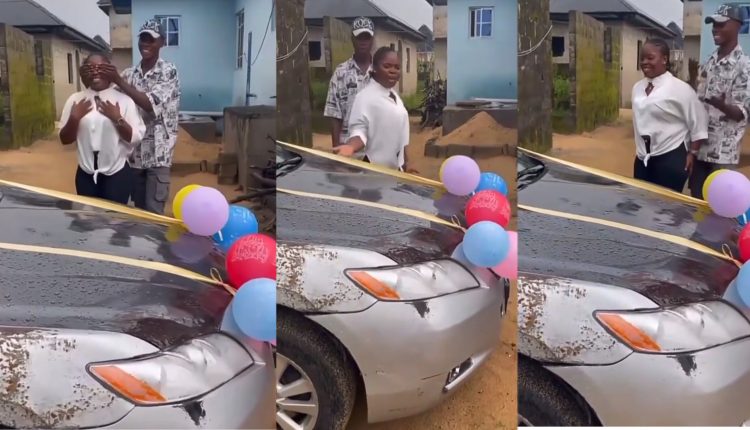 "What is the meaning of this?" Lady quarrels at her Fiancé as he gifted her a second-hand car as a birthday gift (Video)
A Nigerian lady has expressed disappointment for her fiance after he gifts her a second-hand car as a birthday gift.
In the now-viral video, the birthday girl was blindfolded as her boyfriend gently led her to where he packed the surprise gift while spectators were serenading her with birthday song.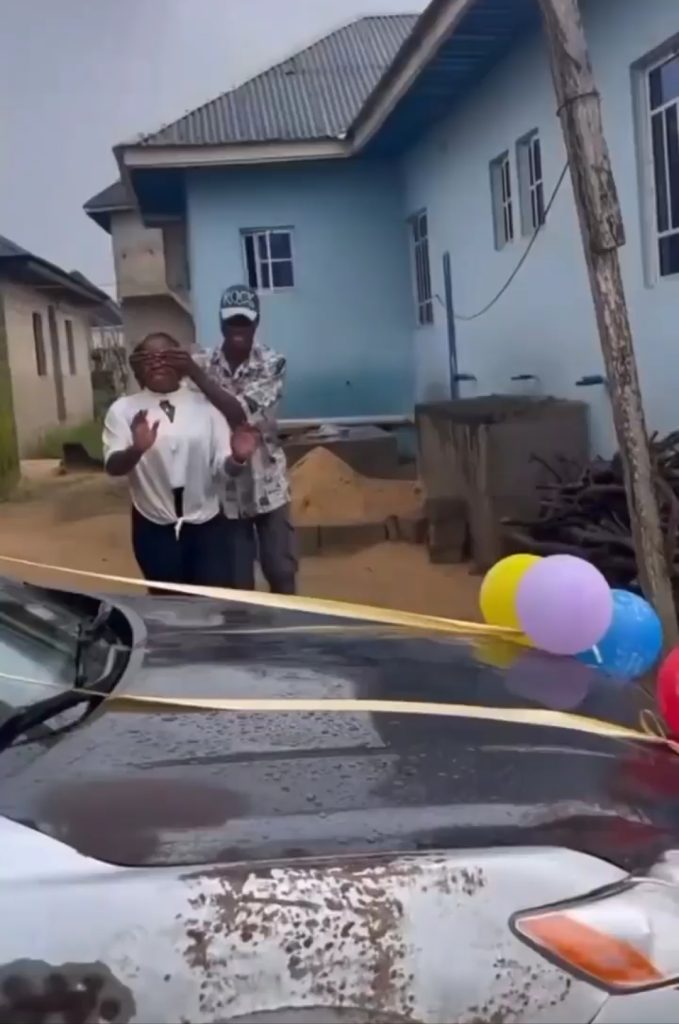 However, when she opened her eyes and saw the type of car her boyfriend had purchased, she became instantly disappointed as it was written all over her face.
She was given the car keys but became more visibly angry and ask those recording the moment to stop.
According to her, there's nothing special about the car that warrants recording; she queried whether he has just brought her out to embarrass her.
As the video got online, Netizens took to their comments section to share their reaction to the video
See Netizens Reaction to the video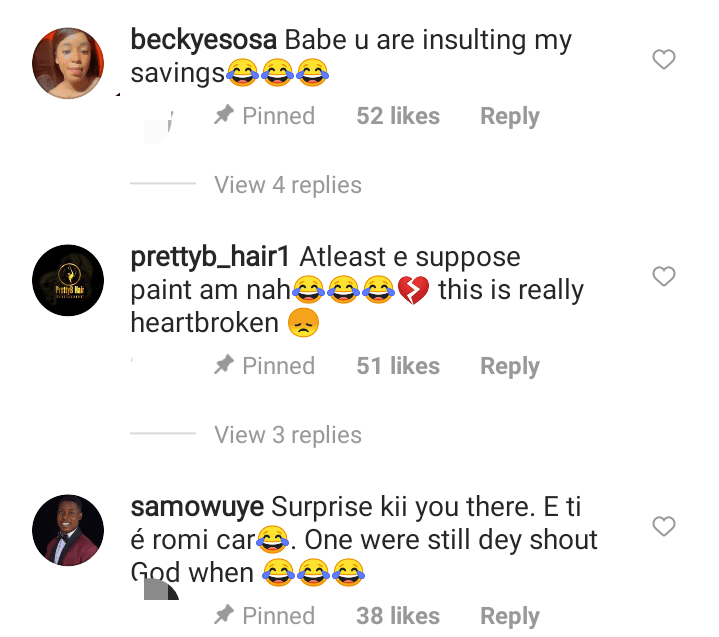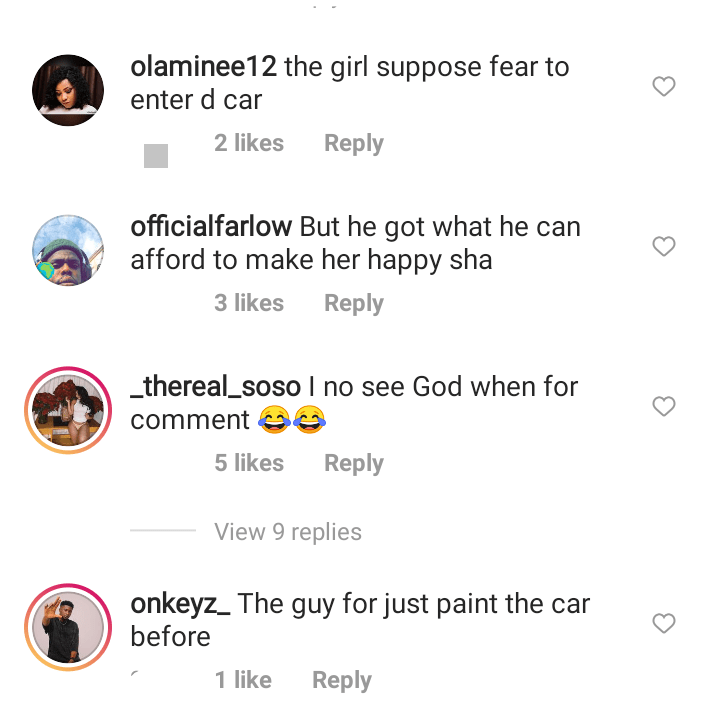 Watch the video below;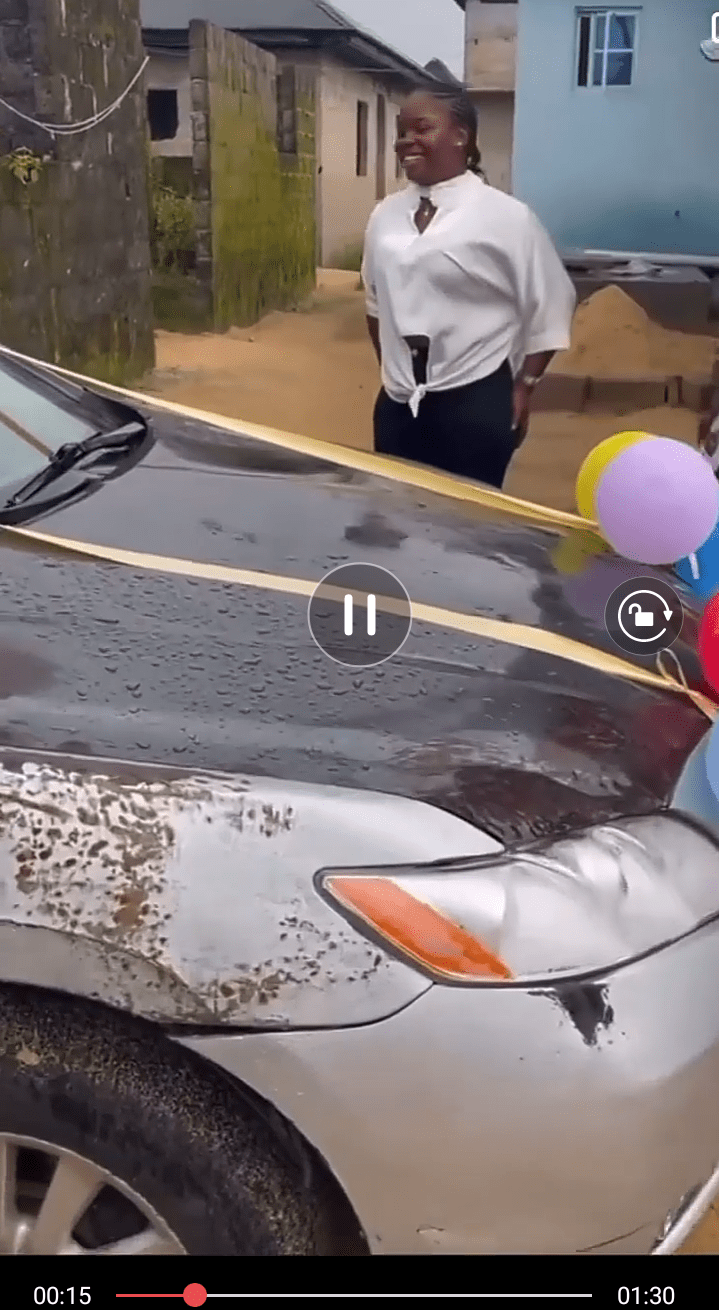 Also, read 
• "With all the English" Nigerian lady in her car sees ex-head boy in school doing POS work, makes fun of him
• We've dated for only one month Lady rejects lover who proposed with a car.
• "Now that my brother is a woman, I need to be a man to take care of our family" – James Brown's sister says as she dress in male outfit