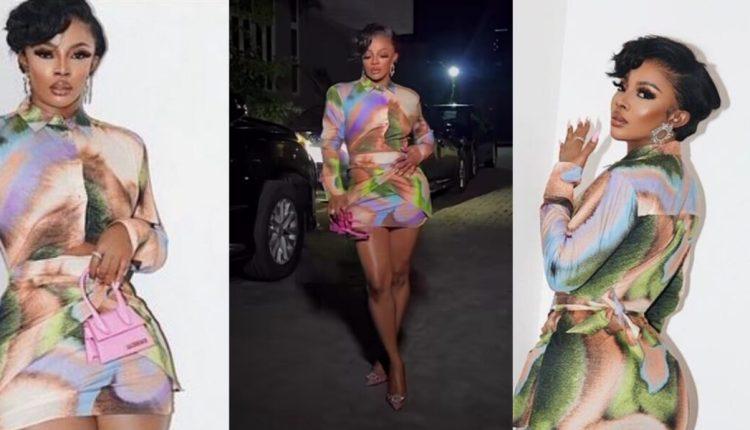 "you can never have it" Toke Makinwa slams man obsessed with her massive behind
Toke Makinwa, a media personality and Nollywood actress has fired at a man for having an obsession with her backside.
Toke Makinwa has created a stir on social media since getting a new look.
Posting a picture online showcasing her amazing curves,a male troll had made fun of Toke's backside.
he mockingly stated that her ass was strong.
"Strong ass" he commented.
Toke Makinwa called him out on his obsession with her ass in response, reminding him that he can never have it.
"Your obsession with my ass is ins@ne, you won't ever have it booboo, let it go" she replied.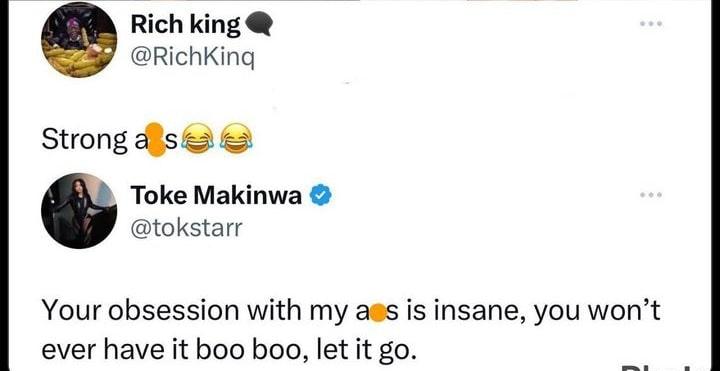 Read also : He Had a Huge Crush on Me Leaked Chats Surface as Lady Finds Secondary School Classmate