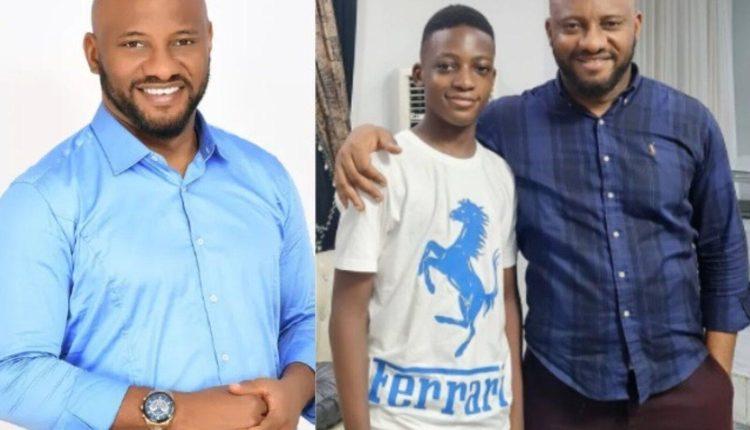 Actor Yul Edochie reportedly loses his first son, Kambilichukwu
Nollywood actor and producer Yul Edochie reportedly lost his first son, Kambilichukwu Edochie.
It was reported that Yul's first son was rushed to the hospital after having a seizure while playing football.
May Edochie 's sister who was at the scene said the boy read throughout the night preparing for his exam today. After his exam in school, he joined his mates to play football and that's when he developed a seizure and was rushed to Mother and Child Hospital. All efforts to revive him proved was fruitless.
Reports revealed that Yul Edochie has confirmed Kambilichukwu's death as the time this report was filed.
Read also : 'I Wanna Go Back' May Yul Edochie Says On Her Latest Instagram Post