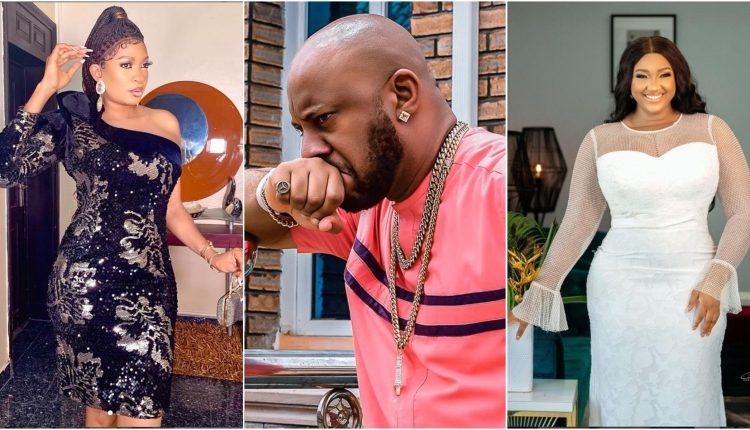 "Only a man with two wives knows who owns his heart" Yul Edochie
Nollywood movie producer and actor Yul Edochie has caused controversy online with his statement about who controls the heart of a man with two wives.
The actor, who is married to two women, claims that a man alone can choose who is the owner of his heart.
He asserts that winning hearts requires more than just being good in bed or at cooking.
The actor made this known as he responded to a fan's question. A fan had questioned who owns a ma hearts between a woman who can cook and another who is good in bed.
A fan wrote, "A man has 2 wives. The first wife is very good at cooking, the other one is good in bed.
Question: who owns the man's heart?".
"Ask the man. Only him can answer the question. Owning a man's heart doesn't come from cooking or being good in bed. There's more to it" Yul responded.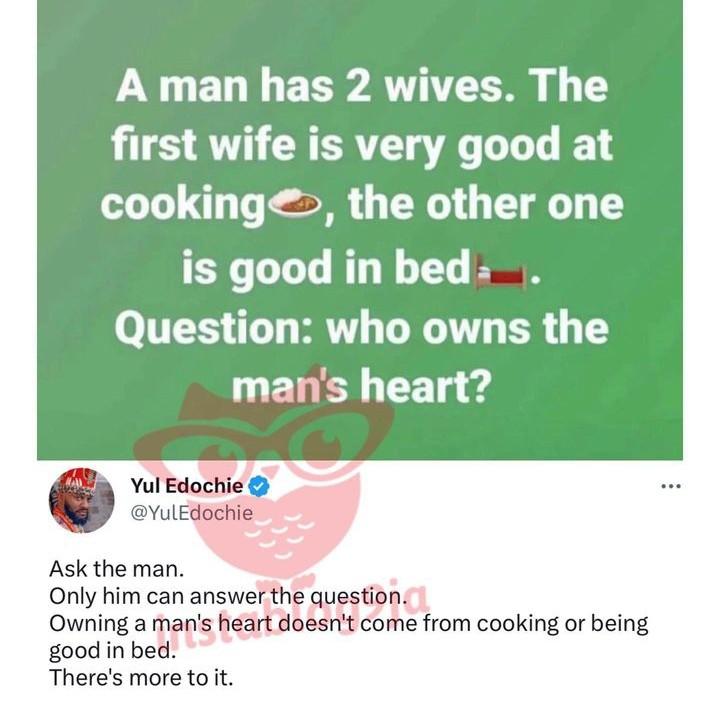 Read also : I don't know their plans yet May Edochie reacts to Yul's decision of bring his second wife judy Austin into their matrimonial home