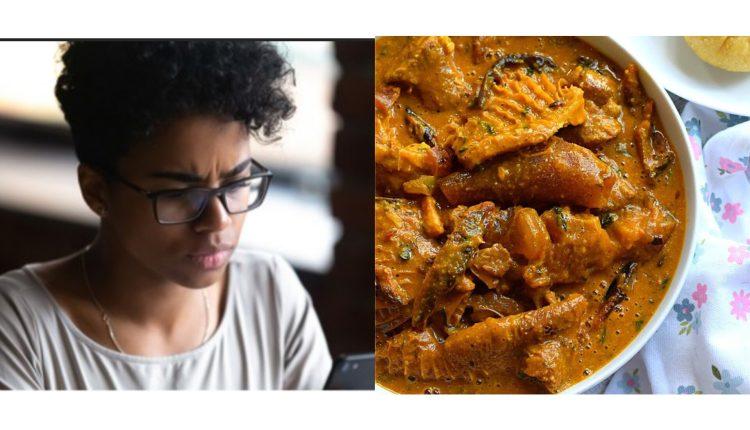 Lady angrily blocks Man who asked her to cook for him during their talking stage
A Nigerian woman recalled her amusing encounter with a man who asked her to prepare Ogbono and egusi while they were conversing.
The woman claimed in a Tweet that she had been on the phone with the man and that they were planning to meet.
When she texts him to ask where they were going to meet, he surprises her with his response. The man offers to give her some cash so she can go to the market in its place.
He claimed that he had been yearning for Ogbono and Egusi soup for some time. While he was still typing, the woman angrily blocked him.
"I was in talking stage with this guy a couple of yrs ago and we were gonna hang out for the first time. I asked him which restaurant we were gonna meet up for lunch and Baba said no oh, he'll send me money to buy foodstuffs, he's been craving ogbono and egusi soup for a while.
I blocked him while he was still typing " she wrote.
See tweet below: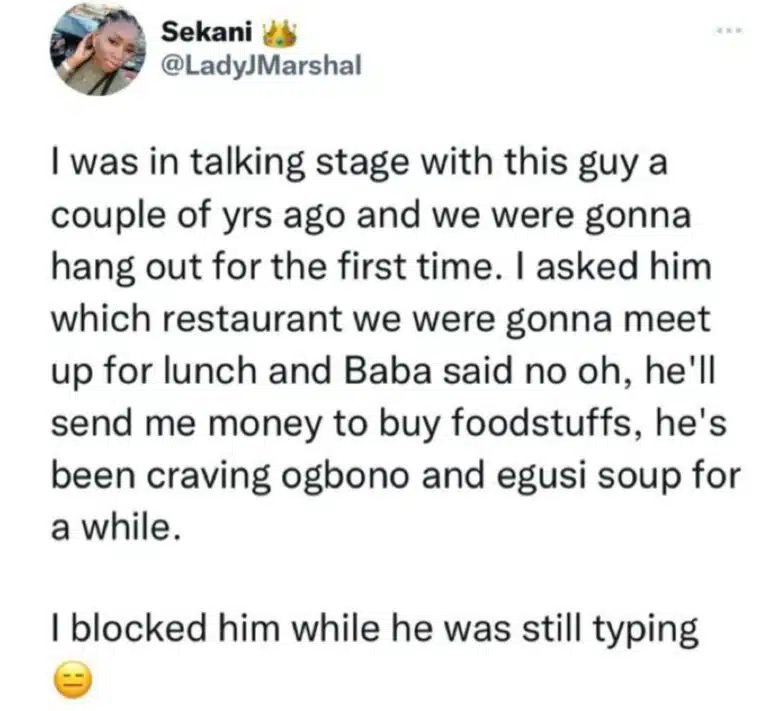 Read also :"I Thought He Wanted Space": Lady Finds Out Lover Died 3 Days Ago, Video Stirs Emotions