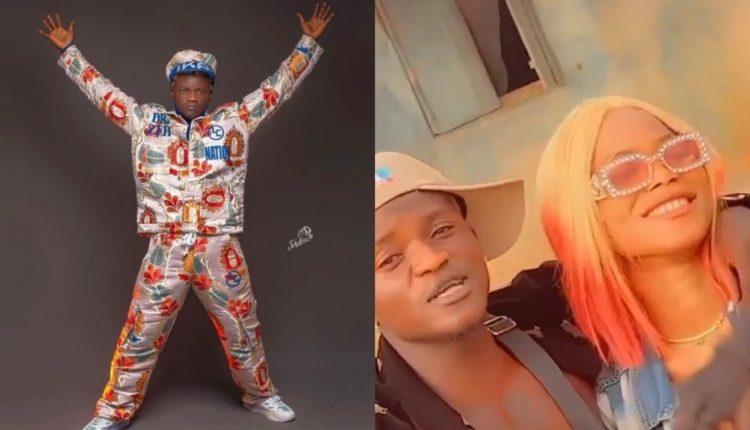 Singer portable's wife, Bewaji says a powerful prayer for him on his birthday today
Bewaji Ewatomi, singer Habeeb Okikiola's wife, also known as Portable, has prayed to God on her husband's behalf.
As the musician celebrates a milestone birthday today, his wife offered prayers for him on her Instagram page.
Bewaji thanked God for giving him life and prayed for a magnificent, extraordinary day full with plenty of grace and blessings.
She prayed to God , asking Him to shower her husband with love to remind him of the love his family has received from him.
"Almighty God, thank you for giving the gift of life to my dearest husband. May it be a lovely day, an amazing day, filled with your abundant grace and blessings. Amen! May your love pour over my husband today, and may we show him lots of love as a reminder of the love he has shown his family. Amen" She wrote.
Her spouse, portable, on his part, had requested prayers as he celebrated his birthday today, March 12th.
Portable thanked God for his protection, guidance, mercy, and grace.
Taking to his Instagram feed, he wrote : "Zazzu Finally am +1. All praises belongs to God for his protection, guidance, mercy and grace so far. Wish me well that was the first gift my mother got when I was born, say a prayer for me. It's my special day specialize God. Okikiola God sent. Ika of Africa Amuludun worldwide".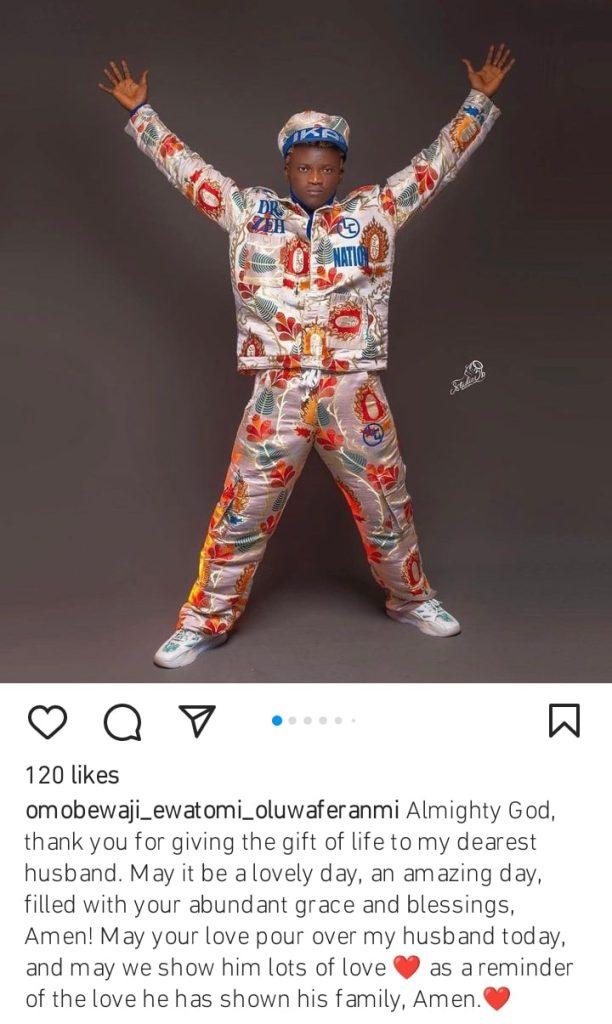 Read also : "You Get Mind": Man Pranks Portable Zazu & His Staff at Singer's Restaurant in Ogun State, Video Trends