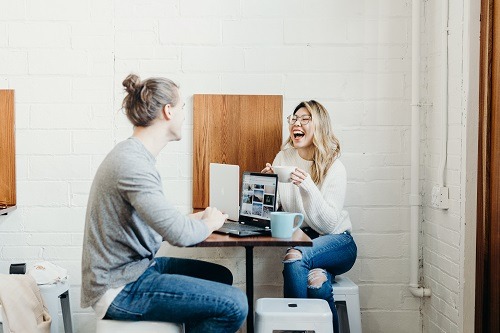 SHOULD MARRY ME OR YOU LET ME GO 1 to end
MUST MARRY ME
Conviction is a firmly held belief, it is the state of being convinced. conviction can make you achieved anything you want if you really want it. conviction makes relationship to work.
I had a strong conviction that I will spent all the hours of my marriage days in a arm of a tall, gentle , caring, soft tone and energetic guy.
This believes didn't waste time in forcing me to connect my emotion to it when I first meet Mike. God, the master designer, has equipped in me a fundamental instinct that always draws me to my desire in life. This sense of potential being realized is more fulfilling than any paycheck.
I was so into him and with my desperation for marriage gives me the feeling of fitting in, like a piece in a puzzle, to form a happy home and that should begin like right now, I let go my feminine decorum and i said to him, will you marry me? with my confidence that he was deep into me too, i felt accepted already, the smile that plastered allover my face showed i was happy.
But he said, Babe see I know you love me and i love you too but, immediately i heard the but", i already knew what respond i was expecting, i quickly told him not to worry about money that I have 17,000 dollars from my late father's foreign trust fund, at lease we can start with that. I was stain with a compulsory fever when he said but the problem is that am not ready for something so serious not to talk of marriage. Oh my God, i wasn't really expecting this particular respond.
So, for eight(8) good years of relationship, he wasn't still ready for a serious relationship? then what were we even doing? are you kidding me? Did i just waste eight years of my life with a man i thought i was seeing a future with. Hell no, I have to set things right, It is either you tell me when you will be ready to marry me or i walk out for good. I quickly lost the satisfaction of my innate gifts of conviction that always serve as a decision making contribution to my world.
Marry me or you let me go

Now, you may be wondering what happen and how the hell did i get myself mixed up in this…. well i will tell you.
It all started some years back at high school, i was loved by almost all and with that, my level and pride was beyond my control. Still 80% of students didn't mind my pride they all wanted being my friends.
But one thing they didn't know was that, i didn't like making friends with people who rush me instead with people who open up to me and also with people who don't care about my present in class or at the field.
But there was this guy i couldn't get off my mind. His name was Mike.
Mike, was a transfer student, tall, huge and cute. Because of his physical look, he was also loved by many.
One day, while at the laboratory, Mike walked up to me, and said Hi,
I didn't respond, because i wasn't moved… Pause… Do you really think i didn't respond and i wasn't moved?
lol.. of course i responded, that was my chance and i couldn't let it pass me by. but with my high self esteemed, i was able to compose myself so has not to embarrass myself.
We exchange contact, next usernames before you know it we became good friends…
We are perfect right? I am popular and loved by many and likewise him… Well i thought so too, Mike was just a person to me but also the place were I discover the direction of the steaming engine of my heart but i was wrong.
Through out our high school and college, we were together, we were like a couple already, our relationship was no more a secret.
Marry me or you let me go
After college, I started working in one of the IT company in Singapore, he started his own modeling company, i wasn't against it at first but in the process of being famous, associating with many celebrities, he completely changed.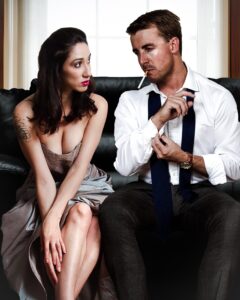 I didn't know the man i was living with anymore, every communication we had, always result in a fight, i no more had his attention anymore because he was always with his phone even while at the dinning unlike before.
When i complained to him about his sudden changes since he became famous, he was really mad, he thought i wasn't happy for his success but i was… all i wanted was his attention, affection and love. Or was that too much to asked.
Then i realized i wasn't married, that my happiness was in my hands. So i started going out with friends, colleague at work, i engaged myself in many things just to be myself.
One day, I got home around 11:30pm, i was tired because of the drink and fun i had with my friends after work, when i got home, he was right there at the sitting room waiting for my arrival.
Why are you back by this time of the night and who is the guy that dropped you? I was boiling inside, but i kept mute when i realized that he was getting jealous. I smile and then went straight to bed.
Around 7am in the morning, someone tried waking me up, when i finally woke up, guess who it was? Mike right beside the side of my bed with a cup of coffee for me…. could you believe that?
Good morning Sunshine, he said, Oh my God, was i dreaming, i had to close my eyes and opened truly it wasn't a dream. i was surprise but i said Good morning. I quickly realized that the most fulfilled, confident people live their lives in the very midst of it, just as I was waking up to see myself inside another dream.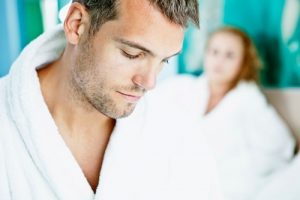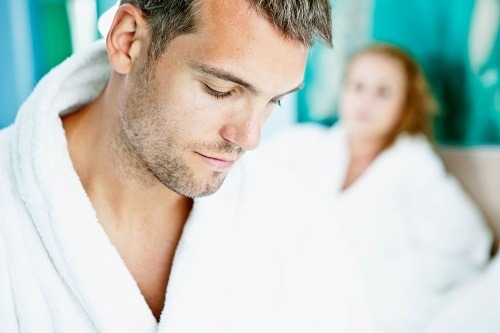 He started apologizing for his cold behavior towards me for the past months, of course i was waiting for this day, but i knew that i had no right in his life yet, that's when the idea came in.
Right there, I witness the restoration of my conviction, but how could I define this second phase of it? Am sure convictions are the products of what we have and what we want to have. They are the inner vehicles driving us from where we are to where we want to go.
I turned around and said to him, then let's get married, he said eh…. i could hear his heart beat but i didn't mind, i was now desperate to have full right in his life, with all my friends getting married and my family and friends asking me to leave him and get married, well, i was still deeply into him and i wasn't ready to give up on what we shared so i pressed forward…but when should I let such a creative and resourceful spirit in the image of man slip away from my hand, what will I tell my conviction at the end?
Marry me or you let me go
Will you marry me? i said to him again this time in a well understanding and arranged matter. But he turned me down, because he wasn't ready for a serious relationship yet, which means since high school and even eight years after college, a good job and good life, we weren't still serious.
i was so angry with the respond that i had to move out from his life, thanks to my friends, they never allow me to be by myself since i left Mike, i was so heart broken.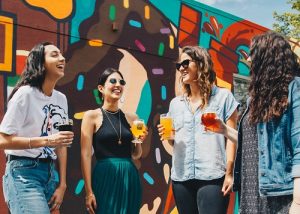 But the advise i got from Prof. Wilcox, a family psychologist kept me going, "Don't waste your life on someone who don't value nor deserve it. It is your happiness not theirs", allow yourself to feel feelings, but don't become your feelings. Find a support system exercise, cut off from what sucked, don't judge the length of your healing process, take care of yourself. When i remember this, i said to myself, Am living well, am beautiful, intelligent, smart etc then what and why am i wasting my tears on a man.
Five months later, i went to south Africa on a business trip with my boss, we were to open a new branch there, during our stay flight section on air, i meant this guy Usanele, a tall, gentle, melody tune and muscular guy seating right next to me, smiling at me, he seems to be interested in the NEWYOLK TIMES magazine I was reading but of course I know men with their tricks. Love is a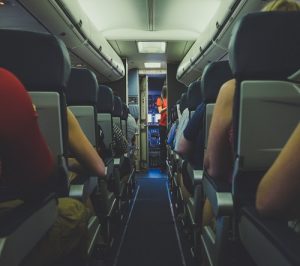 feeling that expresses itself in action. What we really feeling is reflected in what we do.
Usan. and i became friends, suddenly I noticed a soft breeze in my head, I quickly close my eyes to pick up what it was, behold it was my conviction again telling me yes yes yes this is the man. A year later, we got married. two years later, Mike came back looking so important, destiny fulfilled yet leaving the confines of his conventional cave and entering the space where his heart longs to reside and that place was me.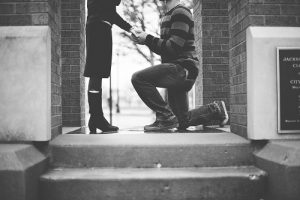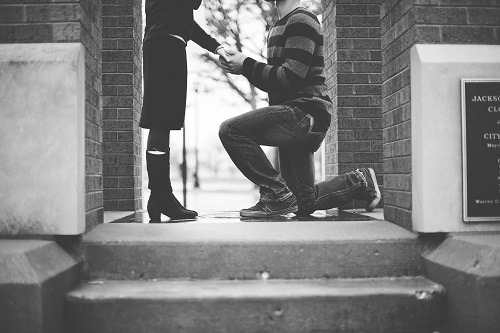 I almost fainted seeing Mike on his knees asking to marry me but it was too late, I have already witness that once we embrace the conviction of identity, we understand why we were shaped and designed. We realize why we are rejected in other places and accepted in new places. Mike am sorry, its too late ,perhaps, i was happily married with a baby boy.
thanks for reading must marry me or you let me go