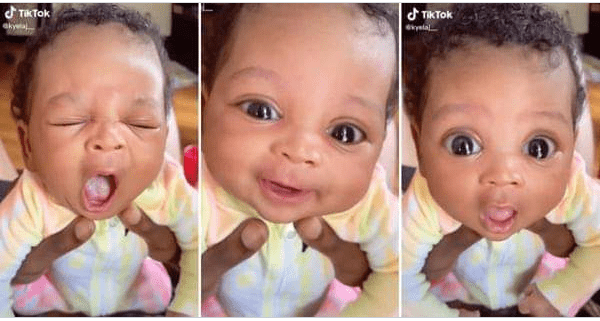 "So cute": video of baby with big brown eye goes viral.
A cute bouncing baby has stirred lovely reactions online as video  shows her playing with the mum.
What got the attention of many people online is the cute eyes of the baby as some admired her look entirely.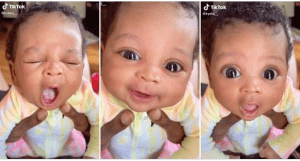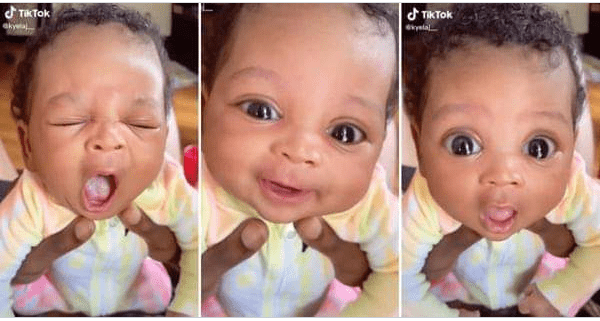 Reacting to this lovely picture, many have wished to have a cute baby as some only admired her.
Read more…
Only God can do this: Couple welcomes twins after 14 years of waiting.