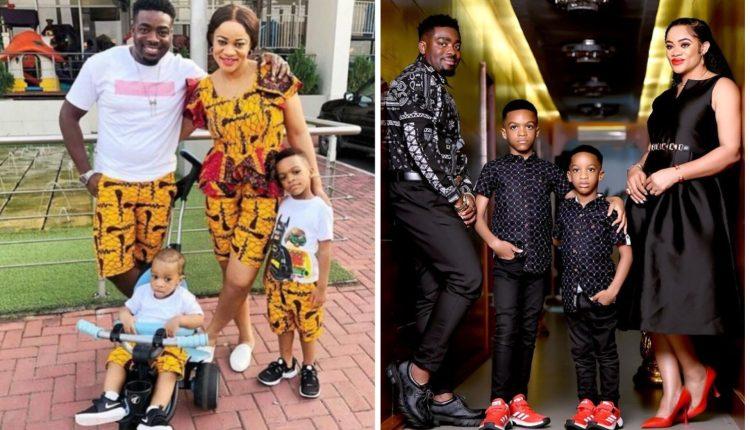 "It is a journey of forever" Uchenna Nnanna celebrates 9years wedding anniversary
Uchenna Nnanna, an actress and filmmaker thanks God as she celebrates her 9th wedding anniversary with her husband.
Uchenna took to her official Instagram account to share their beautiful family photo while celebrating their 9th year marital journey.
She recalled the few challenges they had and how they were able to make it through it all.
She praised God for keeping her family throughout those years and prayed for God's guidance and protection upon her family.
She wrote:
"It's been an amazing 9 years these 2 imperfect, family oriented and Jesus lovers came together as husband and wife. Thank you for your Grace oh Lord that has always been there for us.
It is a journey of forever. Lord guide and direct us the more. Sometimes it seems we are stocked and not knowing what next to do but you always show up for us in a way we never imagined. We need your grace to continue Lord. It's been you all the way Abba Father.
Oh Guardian Angel of God , our guardian dear, to whom his love commits us here, even on this day and night be at our side, to light and guard, to rule and guide Amen 🙏🙏🙏🙏
Happy 9 years wedding anniversary to us 💖💖💖💖".
Read also : Actress Biola Adebayo Welcomes Baby Boy After Three Failed Surrogate And IVF