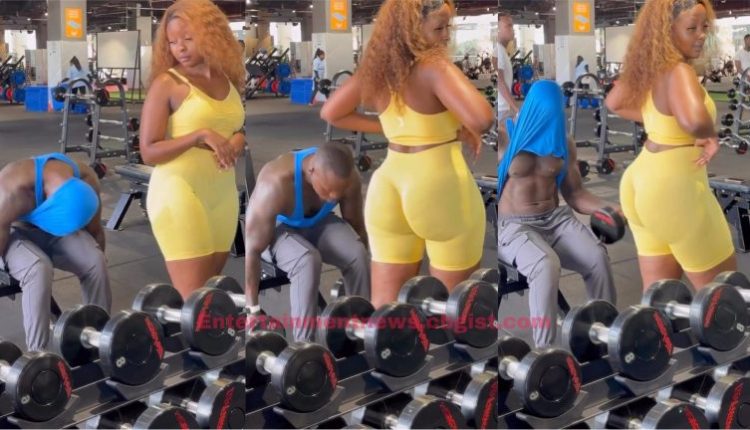 Focus Man Covers his face as lady turns her backside infront of him at the gym
A video which is currently trending on social media has shown the moment as a guy covered his face when a lady turns her backside in front of him at the gym center
From the video caption, it stated that anyone who want the be focused in 2023 must follow the footsteps of the young man and stay away from any temptation and distraction.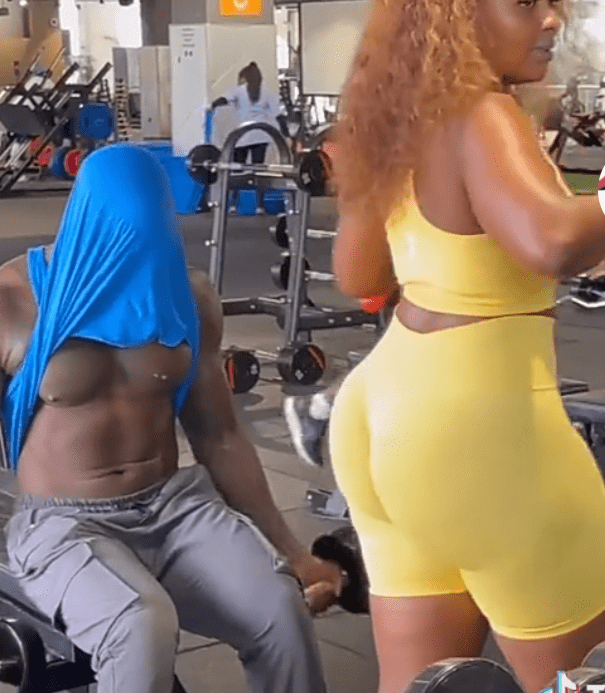 On seeing what the young man did, the unidentified lady was left in dismay, looking at his covered face and wondering what exactly he is trying to do.
Despite his behavior, she continues to turn herself with the hope that he will uncover his face and look at her.
Watch video
Also, read 
• "You did not follow money" Man breaks down in tears as he praises wife who stood by him when he had nothing (Video)
• You must leave my house see hilarious moment as man send his fiance packing after wasting his N50k to cook this soup
• I won't leave you again, Lady changes her mind about dumping boyfriend after he cried till his eyes turned red