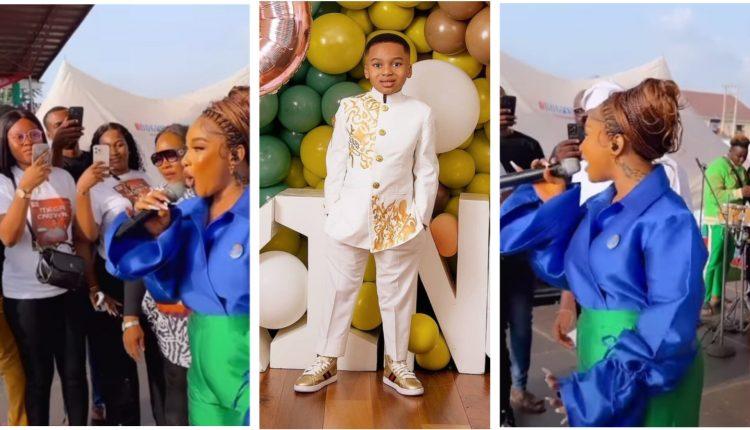 Tonto Dikeh's son offers scholarship to 50 kids at Rachel Okonkwo's Enugu event
In the entertainment business, Rachael Okonkwo, a Nigerian actress better known by her stage name Nkoli Nwa Nsukka, has continued to forge new ground, especially with some of her other extraordinary and mind-blowing ventures and successes.
The 7th Easter Carnival, which the screen goddess expertly planned, once again attracted Nollywood's big actors and actresses.
At the Nsukka Township Stadium in Enugu on April 23, 2023, Rachael presided over a joyful event named "Mega Carnival with Nkoli nwa Nsukka".
Rachael Okonkwo's empowerment program, "Mega Carnival with Nkoli Nwa Nsukka," aims to help those in need in society, especially children, mothers, and widows.
The enormous crowd embraced the two Nollywood actors who were there, Tonto Dikeh and Mike Ezuruonye.
In viral videos and images, the movie actors could be seen supporting Rachael while she performed.
Tonto took the stage to announce her son King Andre's decision to grant a year's worth of scholarships to 50 children in attendance. Tonto recently established a charitable foundation for her son.
The actress said that she will also make a financial contribution to Rachael's foundation.
Read also : I feel no pity for her! Her Nyash will be ok Tonto Dike reacts over Blessing CEOs arrest